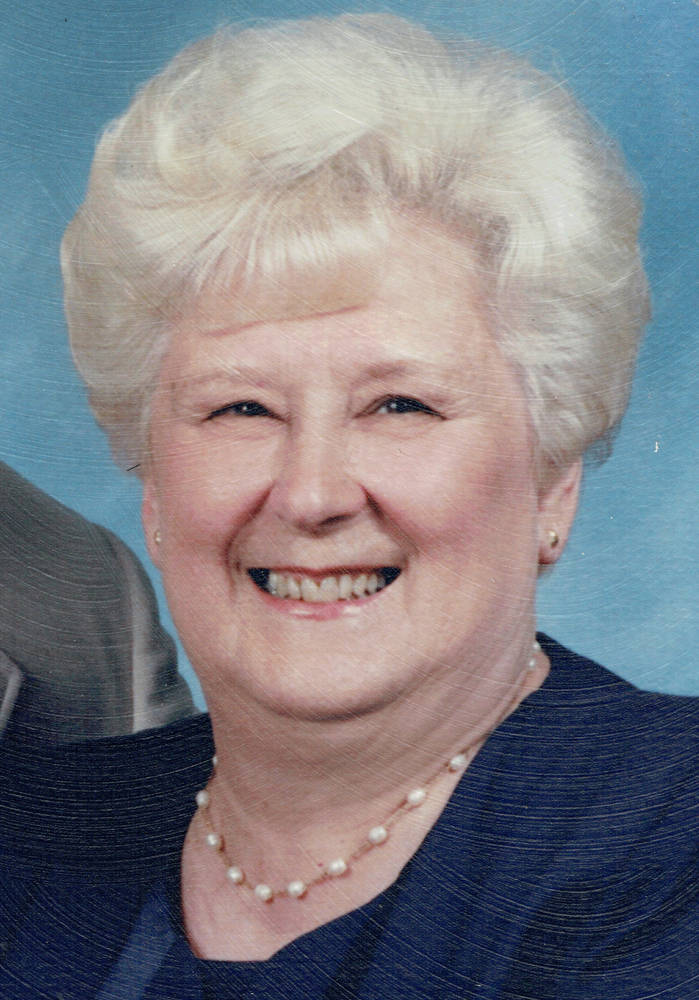 Obituary of Veronica L. Carroll-Judy
Veronica "Bonnie" L. Carroll-Judy, 87, of Shippenville went to be with the Lord on Thursday, February 28, 2019.
Bonnie was born November 16, 1931 in Lucinda to the late Cyril A. Wolbert Sr. and Philomena M. Baumcratz Wolbert. On September 13, 1950 she married Patrick A. Carroll at St. Joseph Catholic Church in Lucinda. Patrick preceded her in death on January 17, 1978. She married Ralph J. Judy on May 4, 1994 at St. Joseph Catholic Church in Lucinda, he preceded her in death on July 14, 2012.
After high school Bonnie attended Chrysler School of Accounting in Ohio, where she received her associate in business certificate. She worked most of her life as a bookkeeper and accountant for Patrick Carroll Enterprises, Inc. in Lucinda, beginning in 1950 until 1982. She then worked for the Clarion Care Center as the business office manager from 1982 until her retirement in 1994.
She was a past member of the Ladies Auxiliary Guild at Clarion Hospital, American Legion Ladies Auxiliary, Past President of the American Red Cross Clarion Chapter, and a member of the young democrats in her earlier years. Bonnie enjoyed knitting, quilting, oil painting and baking pies. She was known for her delicious coconut cream pie. She also loved spending time with her family. She enjoyed reflecting back on her life when she grew up on her grandmother Baumcratz's farm, those were some of the best times in her life.
Bonnie is survived by her children: Kimberly C. Pfaff and husband, James, of Shippenville and Patrick A. Carroll II and wife Shirley, of Lucinda; grandchildren: Carolynn Thompson of Knox, Jason Pfaff of Shippenville, step-granddaughter Samantha Gatesman of Lucinda, Brenda Howarth of Lucinda, and Ashley Keen of Knox; eight great-grandchildren; sisters: Mary Bauer of Falls Church, VA, Marge Bauer and husband Doc (James), of Lucinda, Suzanne Carbaugh and husband Curtis, of Marienville; brothers: Michael Wolbert and Cyril Wolbert Jr. of Lucinda; numerous nieces and nephews.
In addition to her parents and husbands, she was preceded in death by four siblings: Dorothy Lauer, Norma Lauer, Stephen Wolbert, and Frank Wolbert.
Family and friends will be received on Sunday, March 3, 2019 from 2:00pm to 4:00pm and 6:00pm to 8:00pm at the Borland-Ensminger Funeral Home, Inc. in Leeper, PA. A mass of Christian burial will be held Monday, March 4, 2019 at 1:00pm at St. Joseph Catholic Church in Lucinda, with the Rev. Joseph Czarkowski, as officiant. Interment will follow in the St. Joseph Cemetery.
Memorial contributions may be made to Clarion Forest Visiting Nurse Assoc. Inc., 271 Perkins Road, Clarion, PA 16214.