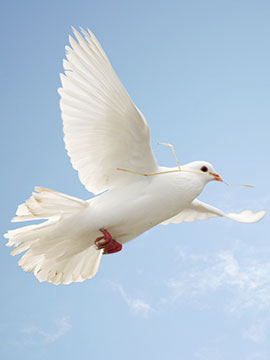 Obituary of George Ford Maxton
George F. Maxton III (Bud), age 73, of Leeper passed away on Friday November 2, 2018. Friends will be received at a memorial service that will be held at Borland-Ensminger Funeral Home, Inc. Leeper, PA at 11:00am on Wednesday, November 7, 2018. Bud is preceded in death by his beloved and dearly missed wife of 39 years Dorothy L. Maxton, Father George Maxton II, and sister Pauline A. Seufert. He is survived by his mother Doris M Maxton (97) of Deland, FL and his awesome children: Beverly L. Schmader and husband Jake of Lucinda, Diane S. Roy and husband Tim of Home, James F. Maxton and wife Tracy of Leeper.
A retired mechanic of over 30 years with Beckwith, and a previous military man, he has given countless stories and advice on having a good work ethic to his wonderful ten grandchildren. JJ Schmader, Justin Schmader, Amanda Schmader and Jesse Schmader of Lucinda, Cody Roy and wife Robin of Alamogordo NM, Calvin Roy and Cierra Roy of Home. Ashley Maxton, Alex Maxton, of Leeper and Cheyenne Maxton of Erie.
In lieu of flowers, the family suggests donations go to our local Farmington Twp. Volunteer Fire Dept. PO Box 122 Leeper, PA 16233. The family is very grateful to them and our other local fire departments for going above and beyond.
Online condolences may be made to the family at borlandensmingerfh.com