Recommend Arianna's obituary to your friends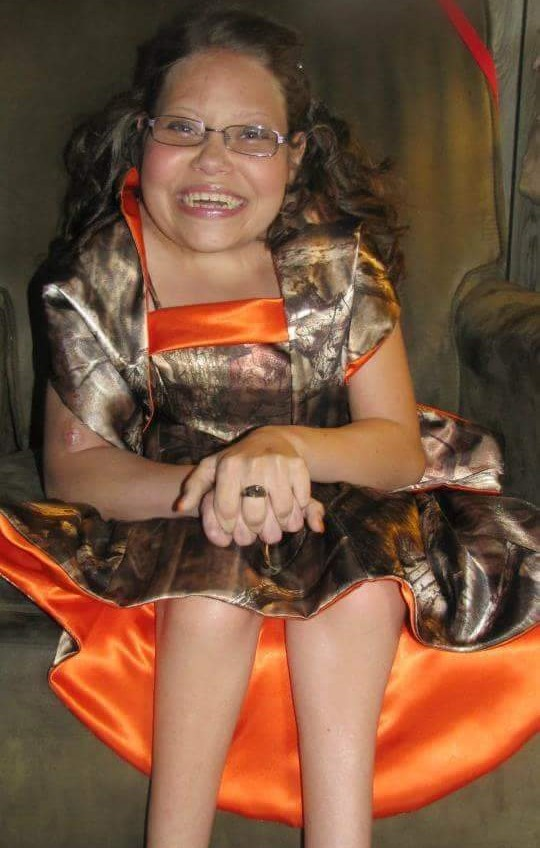 Obituary of Arianna R. Evans
Arianna Renee Evans, 24, of Tionesta, PA gained her angel wings on September 30, 2018.
Her parents, Bill and Laura Brent Evans, welcomed Arianna into the world on February 23, 1994, in Pittsburgh.
Arianna's love, smile and joy in all things reached many people near and far. Her infectious laughter will ring in the hearts of all who knew her for years to come. Arianna graduated in 2013 from North Clarion High School. She was and always will be considered North Clarion's biggest fan. No matter how far away a basketball game was she was determined to be there to cheer on her boys and her girls and loved each one unconditionally. If Arianna wasn't cheering on her favorite team she could be found hunting Turkey or deer alongside her favorite hunting partner, her Dad. Arianna loved nothing more than napping in the Turkey blind while waiting on the big gobbler to show. If there was no hunting to be done and no basketball to be watched, Arianna could be found hanging with her grandma Brent watching their favorite soap opera together. She also loved watching the food network and ALL the Pittsburgh sports teams. Arianna loved spending time with family and friends.
In addition to her parents, Arianna is survived by her siblings: Tanner, Lia and Parker; her two grandmothers: Mary Anne Brent and Shirley Evans; Arianna's extensive family stretches from Virginia to Pennsylvania to Texas and includes Uncles Rick and wife Patty, Greg and wife Nancy, and Gary and wife Cindy. Cousins Rani, Derick, Brady, Heather Amanda, and Aaron. Her Aunts include Deborah, Allison and Rachael. She is also survived by her step grandmother Emily Brent.
Arianna was preceded in death by her two grandfathers, Clarence Evans and William Brent. She was also preceded in death by two cousins Ryan Evans and Davis Meyers.
Friends and family will be received on Wednesday, October 3, 2018 from 2:00pm to 4:00pm and 6:00pm to 8:00pm and from 4:00pm to 5:00pm on Thursday, October 4, 2018 at the Good Shepherd United Methodist Church, 9870 Route 36, Tionesta, PA 16353, Farmington Township. Funeral Services will be held Thursday, October 4, 2018 at 5:00pm at the church. Interment will take place at Good Shepherd Cemetery.
Donations may be made to the Borland-Ensminger Funeral Home, Inc. P.O. Box 319 Leeper, PA 16233 to help defray the cost of funeral expenses.
To send flowers to the family or plant a tree in memory of Arianna Evans, please visit Tribute Store