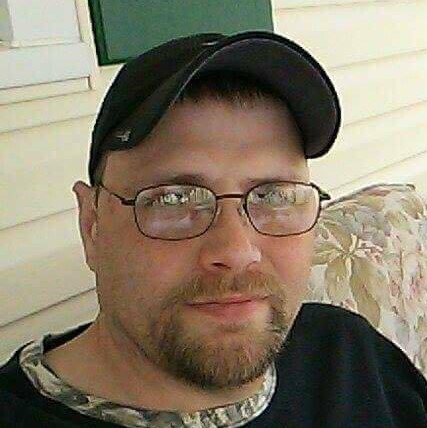 Obituary of David Ashley Wolbert
David A. Wolbert, 46, of Lucinda passed away Wednesday, March 28, 2018.
He was born April 22, 1971 to Thomas A. Wolbert Sr.and Diane M. Boyles Wolbert, who survive.
He attended North Clarion High school where he graduated in 1989. David had worked for the Clarion Fruit Company as a delivery driver. He was a member of St. Joseph Church in Lucinda. He enjoyed watching old movies, playing video games, and going camping.
He is survived by his parents, his brothers: Thomas A. Wolbert Jr and wife Carolyn and Andy Wolbert, all of Lucinda; fiancée Connie Lauer, of Lucinda; grandfather George Boyles; nieces and nephew: Becca Wolbert and companion Seth Beary, Jessica Snyder and husband Christian, and Robby Wolbert.
He was preceded in death by his grandparents: Frederick and Mary Wolbert and Madaline Boyles; his great grandparents Leonard and Choletta Schupp.
Family and friends will be received Monday, April 2, 2018 from 9:00a.m. to 10:00a.m. at St. Joseph Catholic Church in Lucinda. Mass of Christian burial will follow at 10:00a.m. with the Rev. Joseph Czarkowski pastor, as celebrant. Interment will follow in the church cemetery.
Memorial contributions may be made to St. Joseph Catholic Church or School, 112 Rectory Lane, P.O. Box 9 Lucinda, PA 16235.