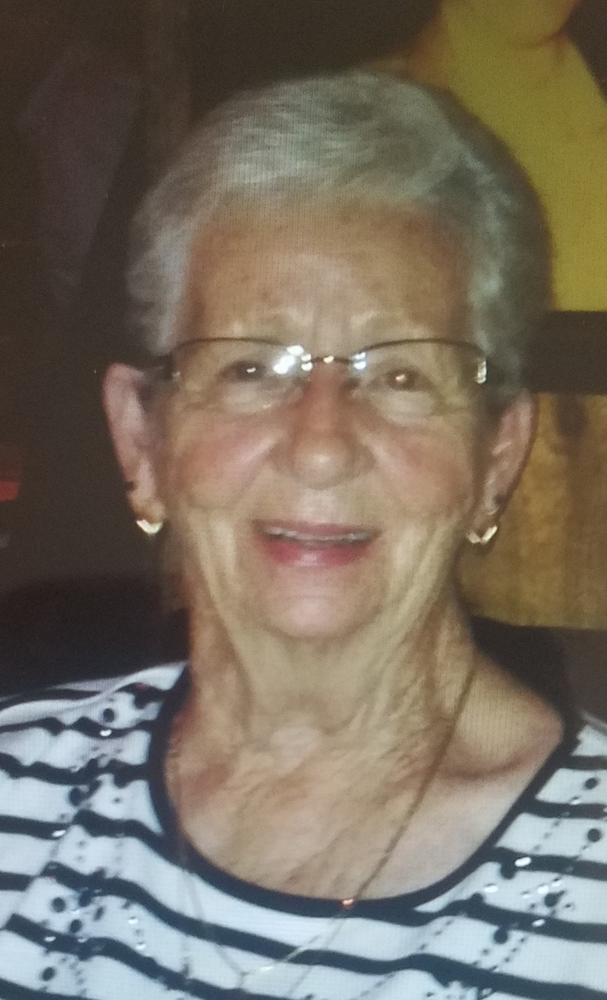 Obituary of Rosemary Swainson
Rosemary Cosgrove Derringer Swainson, 86, of Vowinckel passed away on March 21, 2018 at her residence surrounded by her family after a brief illness with cancer.
She was born on August 26, 1931 to the late Russell Cosgrove and Minnie (Harding) Cosgrove, in Cambridge, Ohio. She was married March 26, 1977 to John H. Swainson who survives.
She had worked in accounting for Enamel Products and Plating in McKeesport, PA. She was a member of the Good Shepherd United Methodist Church. She also was involved with the food bank in Marienville, PA. She enjoyed quilting, gardening and cooking.
In addition to her husband she is survived by her children; Diane I. Wallace, Frank I. Derringer (Sandy), Russell H. Derringer (David), David A. Derringer (Cassandra); Step-daughter Michelle S. Train, grandchildren; Marc Lopetto, Jennifer Dawson, Art Stankovich, Elaina and Emma Rose Derringer, Jacob, Marian, Lexi and Abby Cowan, Tony Marquette, Bethany and Christopher Trautman, great grandchildren; Caleb, Adam and Luke Dawson, Kyle, Nick, Alex and Abbi Stankovich, Bella Marquette, Kole and Karley Sporio, Jaycee Duttine, and Christopher Trautman; brother Roger Cosgrove (Marnie) and many nieces and nephews.
She was preceded in death by her parents and brothers, Raymond, Roy, and Robert Cosgrove.
As per Rosemary's wishes there will be a private family service. The family would like to thank the Clarion Forest VNA Hospice for the care and support they provided at this special time. Donations in memory of Rosemary Swainson may be made to Clarion Forest VNA-Hospice 271 Perkins Rd. Clarion, PA 16214.