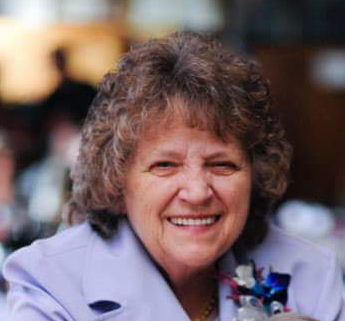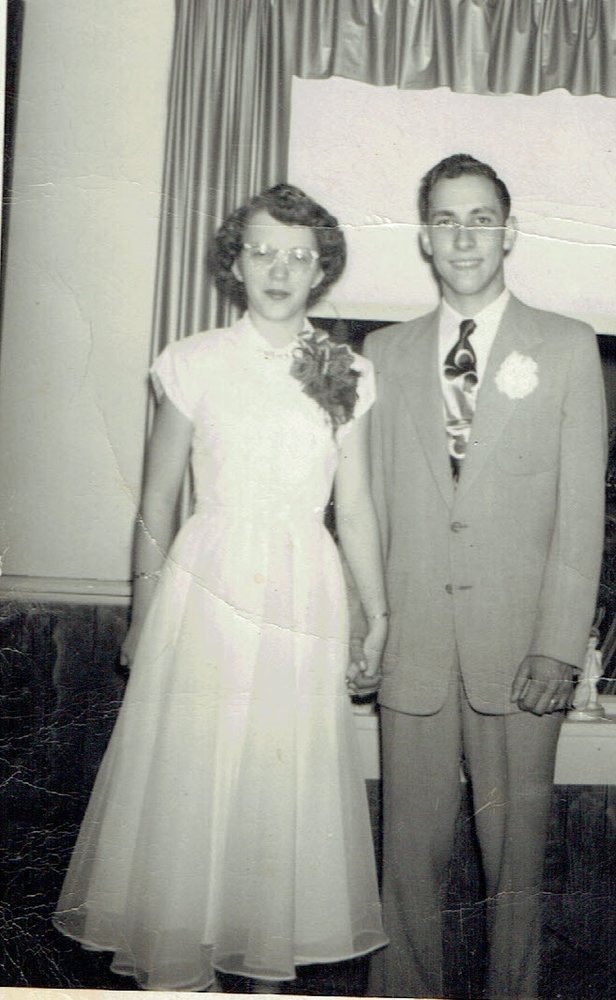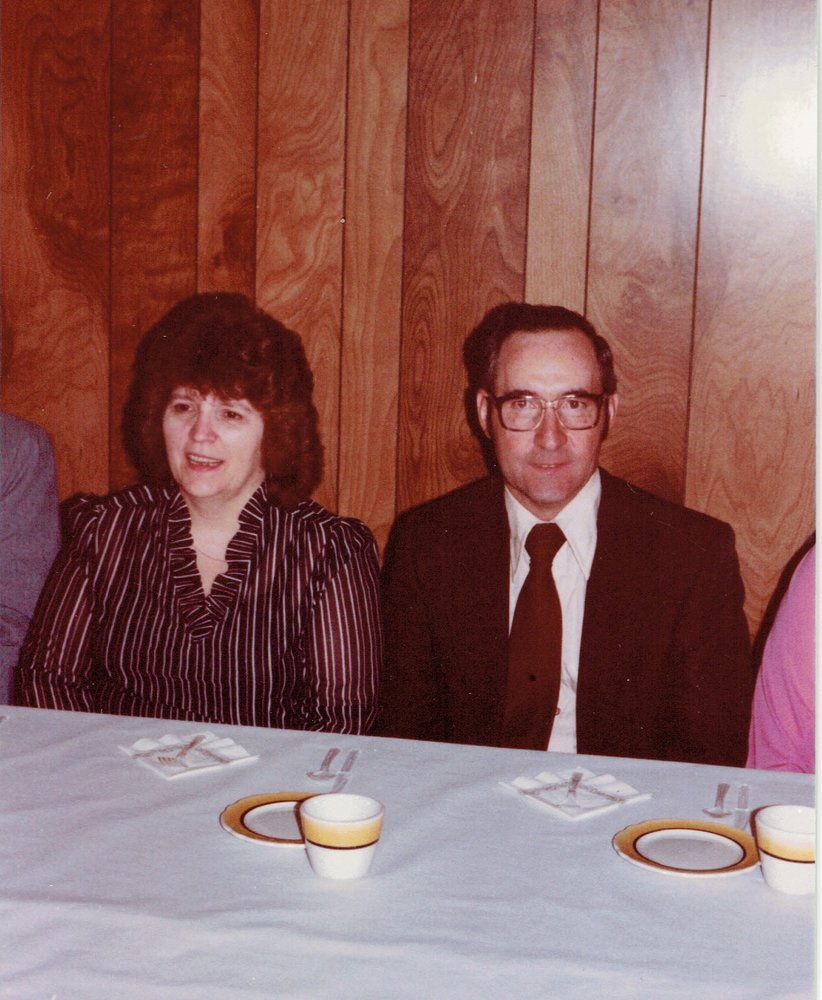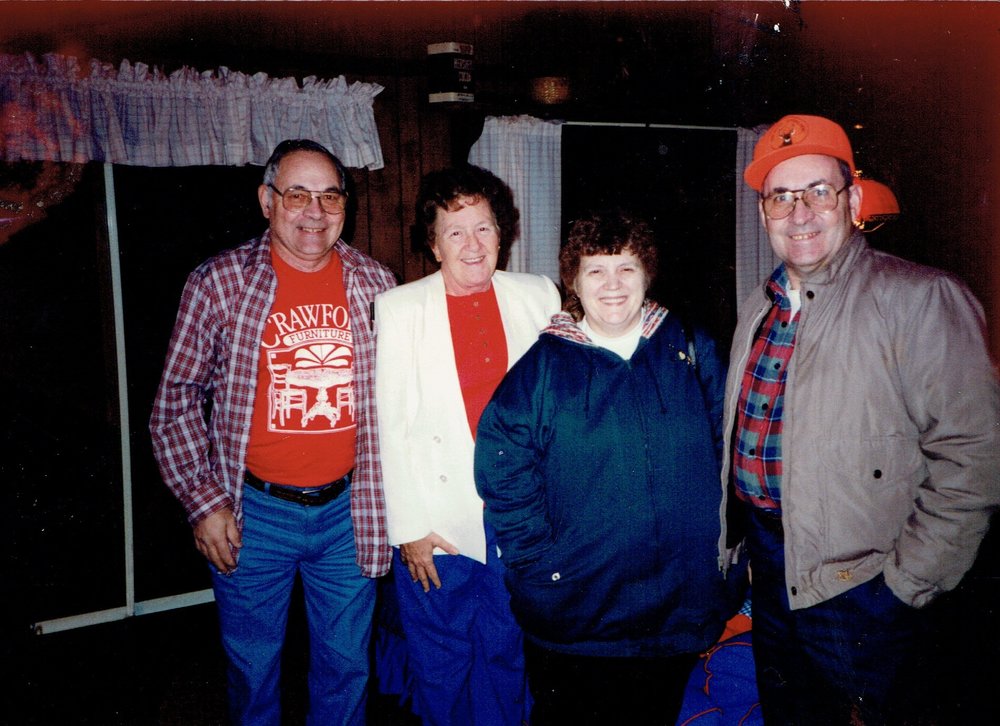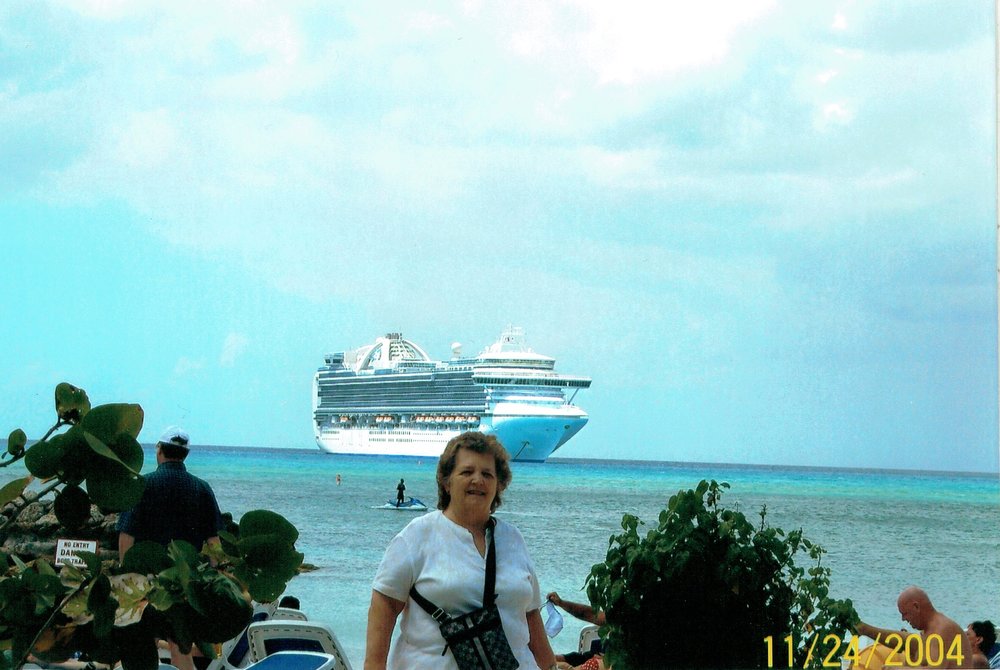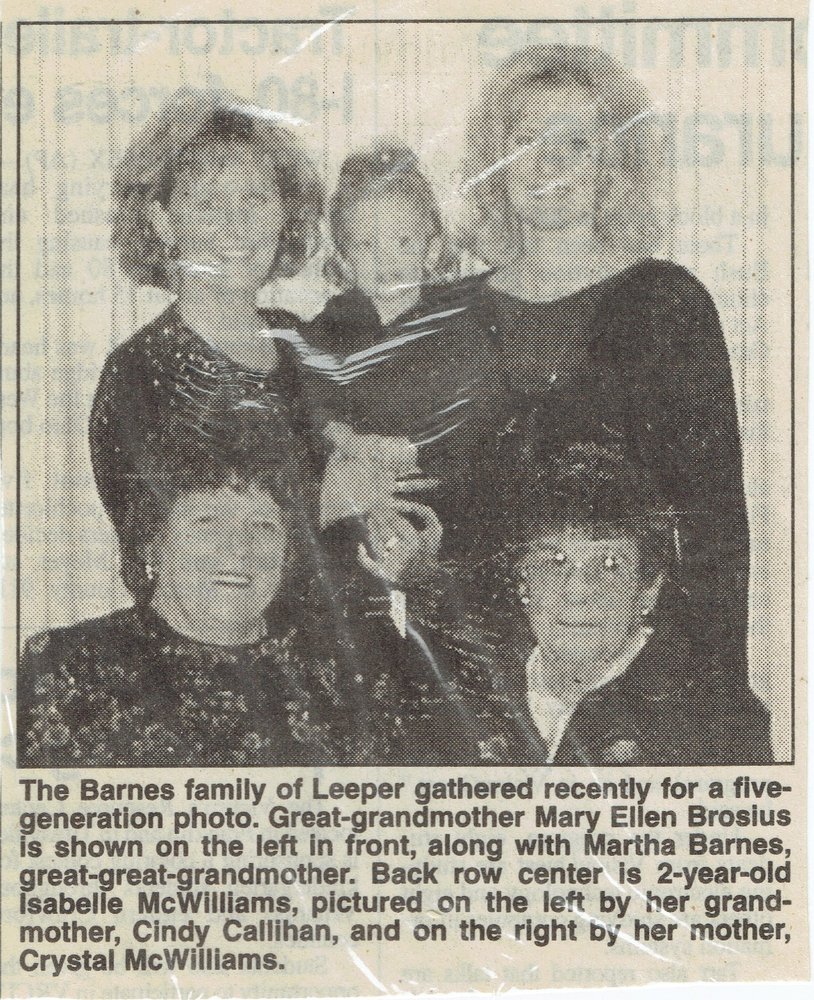 Obituary of Mary Ellen Brosius
God received a precious angel on Wednesday, January 10, 2018. Mary Ellen Brosius, 82, of Leeper passed away at Shippenville Healthcare and Rehab Center. She was the daughter of the late Robert R. Sr. and Martha A. Jones Barnes.
She was born, raised, and married on the family farm in Leeper. She graduated from the Farmington School in 1953. On June 13th 1953 she married the love of her life, Kermit F. Brosius, who survives. They were married for 64 years and on their 50th wedding anniversary they renewed their vows to each other.
She retired after 32 years, dating from 1971-2003, as a secretary at the North Clarion High School. She was a member of the Good Shepherd Church in Tionesta where she was a member of the Dorcas Circle. She also was a past Sunday school teacher, Bible school teacher, and a pianist at church. She was a past leader of the Girl Scouts as well. She was a past member of the ladies' auxiliary at the Farmington Township Volunteer Fire Department. She previously belonged to the Women of the Moose at the Clarion Moose Club. She also was a volunteer for the American Cancer Society.
She enjoyed quilting, crocheting, knitting and reading. She loved to play cards and was a member of a card club. She also liked to play bingo. She liked to travel including going camping. She made a special trip with Kerm where they went on a cruise.
She is survived by her husband and five daughters: Mary Ellen Heasley and husband, Larry of Leeper; Susan Radaker and husband Timothy of Shippenville; Cindy Callihan and husband David Sr. of Leeper; Deborah Maxwell and husband Gary of Clarion; and Bonnie Sweeney and husband Brian of Oil City. She is survived by two brothers and one sister: Robert R. Barnes Jr. of Lacey's Spring, AL; Frank Barnes Sr. and wife Loretta of Pella, IA; Martha Conticello of Warren, PA. She had 15 grandchildren: Bethany (Casey) O'Toole; Justin (Macy) Heasley; Jennifer Heasley; Mary Amanda (Michael) Hepinger; Tori (Jason) Amsler; Richard (Kelley) Staley; Bart (Valerie) Staley; Crystal (Shane) Tharan; David Jr. (Ashley) Callihan; Cassondra (Jason) Callihan; Angela (Mason) Coleman; Rebecca (Matthew) Chizmar; Dana Sweeney; Erin Sweeney; Kyle (Amanda) Sweeney and 24 great grandchildren. She is also survived by numerous nieces and nephews.
Friends and family may call on Saturday January 13, 2018 from 6-8pm, Sunday January 14, 2018 from 2-4pm and 6-8pm at the Borland-Ensminger Funeral Home, Inc. in Leeper, PA. On Monday January 15, 2018 there will be a one hour calling from 10-11am at Good Shepherd United Methodist Church, Tionesta, funeral services will follow immediately at 11am with Pastor Jonathan Bell, pastor, officiating. Graveside services and interment will be at the Good Shepherd Cemetery. Family suggests memorials may be made to the Good Shepherd United Methodist Church, 9870 Route 36, Tionesta, PA 16353.