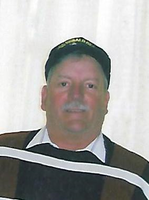 Clyde E. "Bud" Lander
Clyde Edwin "Bud" Lander, age 74, of Lucinda, passed away unexpectedly on Thursday evening, July 18, 2019, at the DuBois Hospital, following an illness.
Born August 15, 1944 in Lucinda, he was a son of the late John and Louise Judy Lander.
He was a graduate of St. Joseph High School and was a United States Army Veteran serving during the Vietnam War. He attained the rank of Spec 5.
Bud was a self-employed photographer and was a member of the St. Joseph Catholic Church in Lucinda.
He was also a member of the NRA, was an avid hunter and loved archery.
Bud was a past volunteer for the Farmington Ambulance Service.
Survivors include four brothers: Ronald F. Lander of Marienville; Larry J. Lander of New Bethlehem; Leo C. Lander and his wife, Edye and Robert J. Lander and his wife, Linda, all of Lucinda; three sisters: Audrey Ion of Lima, New York; Elizabeth J. Rapp of Marble and Jeanine Schmader of Shippenville. Bud is also survived by numerous nieces and nephews.
In addition to his parents, he was preceded in death by a brother, John.
Family and friends will be received from 2-4 and 6-8 p.m. Monday, July 22, 2019 at the Borland-Ensminger Funeral Home, 32936 Route 66, Leeper.
A Christian Vigil service will be held at 1:30 p.m. Monday, in the funeral home.
Mass of Christian Burial will be celebrated at 10 a.m. Tuesday, July 23, 2019 at the St. Joseph Catholic Church, 112 Rectory Lane, Lucinda. Father Joseph Czarkowski, parish priest, will serve as celebrant. Interment will follow in the St. Joseph's Cemetery.