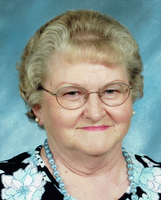 Betty Lou Gilbert
Betty Lou Gilbert, 85, of Leeper passed away Tuesday, March 27, 2018 at the Clarion Hospital.
She was born August 4, 1932 to the late Harrison E. and Erdie E. Nichols Dehner. She married June 21, 1951 to the late Alfred Gilbert, who passed August 12, 1987.
She had previously worked for Sylvania for nine years and Clarion Healthcare and Rehab Center for 5 years. She also sold avon and was a homemaker who enjoyed crafting. She was a member of the Good Shepherd United Methodist Church, ladies auxiliary, volunteered for the Farmington Ambulance Service for 20 years, and was the Farmington High School Reunion Historian secretary.
Betty is survived by her children: Kenny Gilbert and wife Patty of Leeper, and Cindy Ochs and husband Dan of Leeper; grandchildren: Terry Lin Gilbert and Kyle Gilbert;
She was preceded in death by her parents, husband, a son, Terry Gilbert, a brother, Robert Dehner, a sister Mary Katheryn Nazarian and a brother in law John Nazarian.
Friends and family will be received Thursday, March 29, 2018 from 2:00p.m. to 4:00p.m. and 6:00p.m. to 8:00p.m. at the Borland-Ensminger Funeral Home, Inc. in Leeper, PA. Funeral services will be held Friday, March 30, 2018 at 11:00a.m. at the funeral home with Pastor Jonathan Bell officiating. Interment will follow at Dehner Cemetery in Fryburg.
Memorial donations may be sent to Clarion/Forest VNA Hospice, 271 Perkins Road, Clarion, PA 16214 or Charitable Deeds, 98 Hickory Nut Lane, Knox, PA 16232.