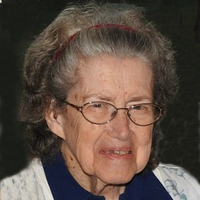 Ruth Ella Martz
Ruth Ella Martz, 89, of Vowinckel passed away Saturday, March 24, 2018 at the Clarion Hospital.
She was born July 1, 1928 in Glencoe, PA to the late Jubal E. Werner and Adeline S. Cook Werner. She married Ray W. Martz in Cumberland, MD on September 29, 1947, they just celebrated their 70th wedding anniversary in the fall.
She spent the majority of her life as a homemaker. She loved to do crafts and crochet. She enjoyed playing cards and had belonged to a Euchre card club. She loved her flowers and plants, birdwatching, and watching all the other forest animals that came into her yard.
In addition to her husband, Ray, she is survived by her children: Earl Martz and his wife Pat, of Vowinckel, Ella Spiri and husband Bill, of Madison, OH, Bob Martz and wife Barb, of Butler, PA, and Becky Hollis and husband Bill, of Vowinckel; seven grandchildren, ten great-grandchildren, and one great-great grandchild: brothers; Kenneth Werner of Annandale, VA and Earl Werner of Sewickley, PA; a daughter in-law, Vicki Moore Richardson of Texas; and numerous nieces and nephews.
She was preceded in death by her parents, a son Stanley Martz, an infant daughter who passed in childbirth, and a sister Mildred Werner.
Friends and family will be received on Tuesday, March 27, 2018 from 2:00p.m. to 4:00p.m. and 6:00p.m. to 8:00p.m. at the Borland-Ensminger Funeral Home, Inc. in Leeper, PA. On Wednesday, March 28, 2018 there will be one hour visitation from 10:00a.m. to 11:00a.m. prior to the funeral service at 11:00a.m. with Pastor Randy Evans, officiating. Burial will take place at Mt Olivet in Glencoe, PA at the convenience of the family.